ATELIER SAINT-DIDIER PROJECTS
Atelier Saint-Didier's stained glass projects are unique works made to order. The Atelier and team work on large-scale projects in close collaboration with interior design firms, interior decorators and designers, both in France and abroad.
SELECTED REFERENCES
Galerie Joseph Karam: Various projects, private homes, France, Lebanon, Saudi Arabia, Russia, Dubai etc.

3 bis Architecture: Ceilings and large windows in a private palace in Qatar.

Gaya Design Studio: Stained glass for Perrier Jouët's Maison Belle Epoque.

Boutiques Lancel: Flagship stores on the Champs Elysées, Paris and Shanghai.

Stéphane Parmentier: Decorative glass platters and engraved glass candle holders.
Marie Deroudilhe Agency: Windows for a Haussmann apartment, Paris.

Fleur Delesalle: Sliding partitions for a Haussmann apartment, Paris.

Véronique Cotrel Agency: Parisian apartment windows.

Atelier B Hongkong: Separating wall for a chalet in Vancouver.

Guillaume Avonture Agency: Large painted windows and mirrors for a private palace in Qatar.
DMB Interior Design: Ceilings for a private palace in China.
CONTEMPORARY STAINED GLASS
TRADITIONAL STAINED GLASS
CUSTOM GLASS
Custom glass is a collection of patterned glass designed to inspire you and help create your own stained glass.
Cut out and customize your surface area using the various patterned glass designs available.
We have a wide choice of design, color and material for endless combinations. The result is custom-made to your specific measurements.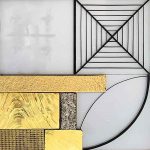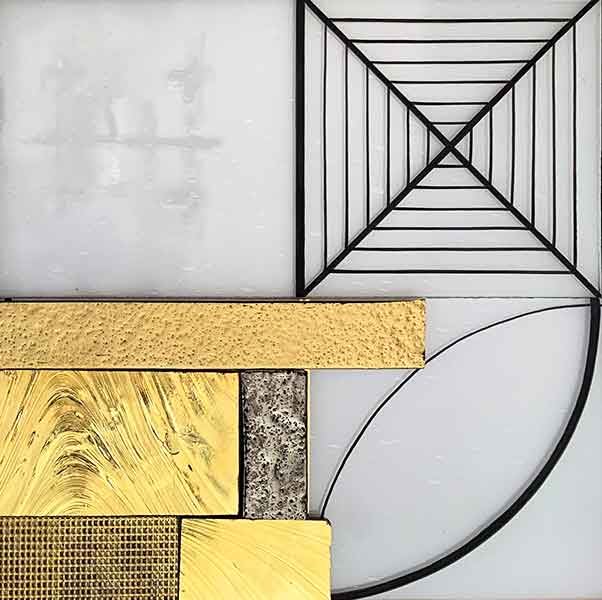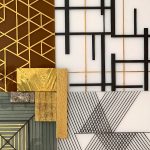 For more information, click here
CAROLINE PRÉGERMAIN
French Master Craftswoman
Caroline Prégermain has been a master glassmaker since 1986, specializing in painting and art work on glass. She reinvents the countless decorative possibilities offered by stained glass in her Parisian studio, placing her creativity and knowledge of styles at the service of her discerning clientele
CAREER
At the age of 15, Caroline Prégermain joined the National School of Applied Arts and Visual Arts Olivier de Serres, where she began a four-year multidisciplinary artistic training course. She then continued her stained glass training and graduated with a degree in Applied Arts from the Stained Glass section. In 1994, she was awarded the title of Best Worker of France. She never stopped developing and enriching her passion for glass.


Stained glass light and transparency is resolutely contemporary. I would like it to find its rightful place in contemporary architecture and interior design.
STAINED GLASS STUDIO & KNOW-HOW
Enhancer of light
In 1986 Caroline founded the Atelier Saint-Didier, located at the foot of a private mansion in Paris' 16th arrondissement, in keeping with the tradition of arts and crafts glassmakers. She perpetuates the thousand-year-old art of stained glass thanks to her know-how and creativity.
She is passionate about glass, its transparency and color, but also the many ways of bringing it to life and showcasing it. She and her team experiment with a variety of ways to further this art in the spheres of contemporary design.
A UNIQUE KNOW-HOW
Whether colored or plain, translucent or opaque, stained glass panels can be mounted on all types of structure:
Doors, windows, ceilings.
Partitions, decorative panels.
Painted elements to be mounted, furniture, objects etc.


I believe in offering bold creations to inspire people.
My sources of inspiration are borrowed from modern and contemporary forms of expression coupled with more personal explorations.
Transparency & Modernity
Glass is the perfect medium for the development of diverse and modern work due to its nobility, variety of color and texture, the way in which it reflects and transforms light combined with a mastery of its craftsmanship. Caroline Prégermain is committed to updating the image of stained glass and opening up new contemporary decorative horizons. The designer creates graphic, understated and refined pieces that highlight the purity of glass.
A BRIEF LOOK AT OUR PROCESS
• Crimping in lead and copper
• Glass fusing
• Thermoforming
• Bonding
• Silvering, gilding, screen printing, sandblasting
• Metal oxides, enamels (firing at 630°). The studio's stained glass is made from a wide range of artisanal glass as well as singular glass from recent industrial production.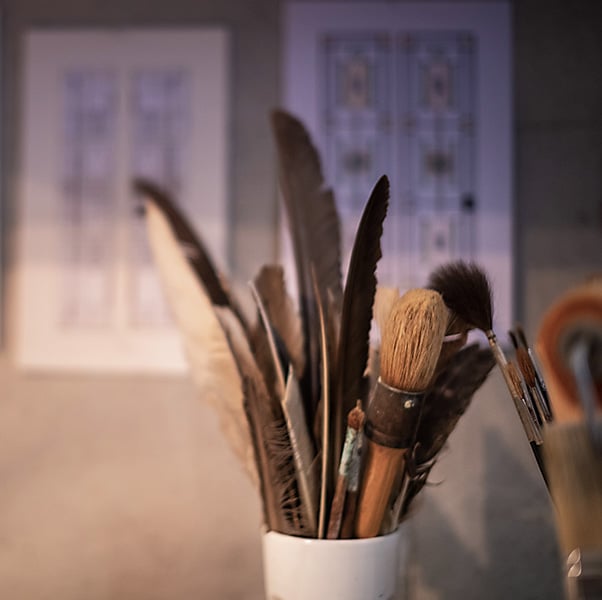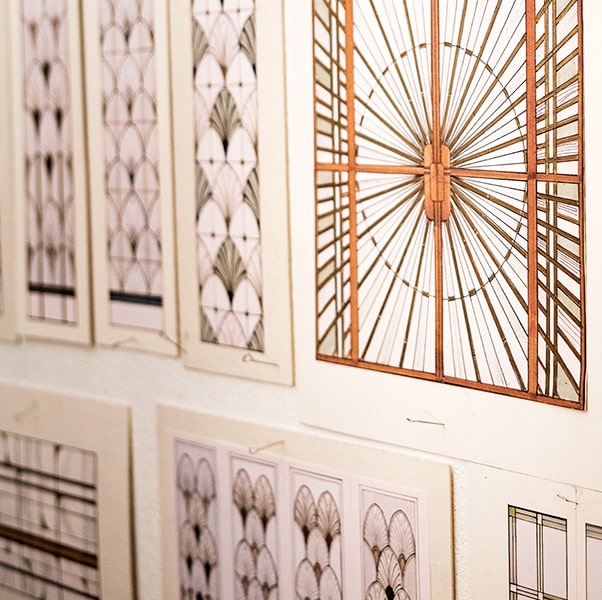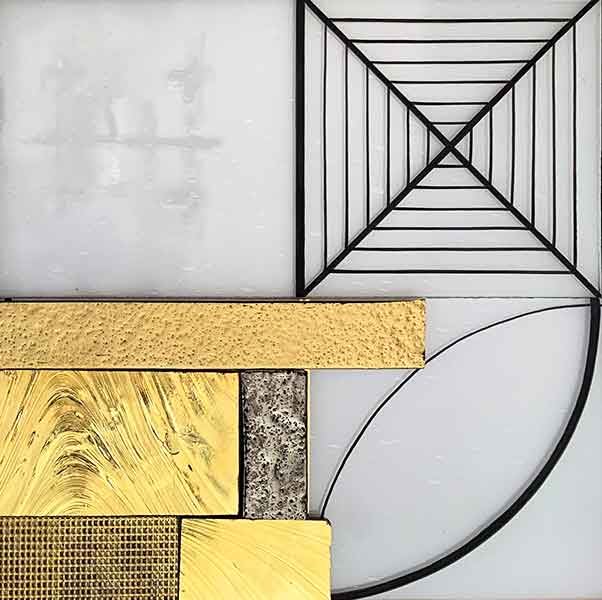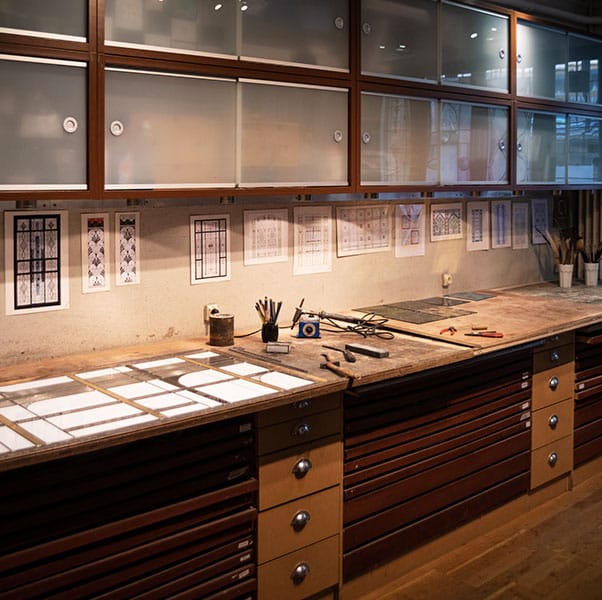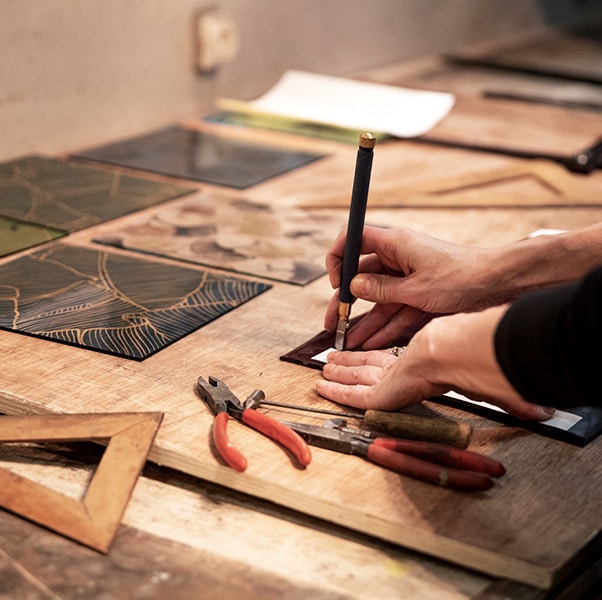 Interview: Caroline presents her stained glass studio for Arch & Home, the site of Architects and Craftsmen of exception.